A history of dependability and exceptional service in the ambulatory infusion industry
Pioneers of Ambulatory Infusion
Originally developed in the mid-'80s for 5-FU therapy, WalkMed was one of the first pump lines created for ambulatory use. It helped pave the way for ambulatory infusions with innovations that maximized battery life while placing a focus on safety.
WalkMed was started with the goal of providing safe, expertly made ambulatory infusion pumps that improve people's quality of life. That remains our mission today. WalkMed goes to great lengths to provide customers with dependable, cost-effective solutions for ambulatory infusion therapies.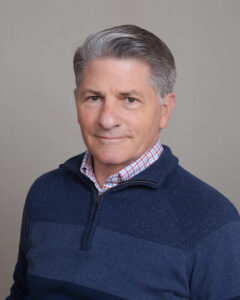 Thomas Creal III - President
Tom has served as the President of WalkMed since 2017, after founding his own medical infusion pump distribution company. Tom brings more than three decades of leadership experience within the medical device industry to his role.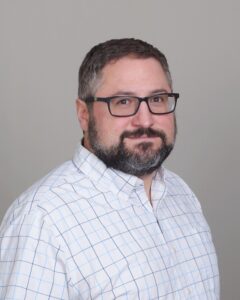 Thomas Assante - Director of Operations
Thomas has an extensive background in production and manufacturing management, with over 20 years of experience in the field of medical equipment, including process development, testing, quality, and supply chain management. He currently directs and manages all aspects of daily operations at WalkMed.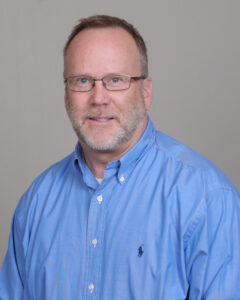 Phil Prescott - Vice President of Operations
Phil brings over 30 years of experience in the medical device industry to WalkMed, from manufacturing operations to strategic planning. He is currently in charge of plant management, product management, and program management for WalkMed.
Danielle Hageman - Quality and Regulatory Manager
Danielle leverages more than a decade of experience in Quality Management Systems to ensure WalkMed's products are high-quality. She also has responsibility for maintaining the company's ISO certification and FDA compliance programs.
World-Class Support
Every Step of the Way
When you buy a WalkMed 350VL, you're getting more than a pump. We go above and beyond for all our clients, including designing custom projects for larger fleets. Here are some of the services we offer:
Our 24-hour customer helpline is always there to address your urgent needs. Call us at
1-800-578-0555
to be connected with an expert — a WalkMed team member during business hours and a registered nurse after hours.
We encourage all our customers to send their pumps to us for regular annual maintenance. Our high standard of testing can diagnose issues before they become problems.
The typical turnaround time for repairs is as little as five business days, given a same-day quote approval. Contact us at
1-800-578-0555
to get the process started.
For pumps serviced at the WalkMed Corporate Offices, we offer a service reminder for upcoming preventative maintenance. We encourage all our customers to service their pumps with us regularly to keep them operating efficiently and within specification.
We offer nationwide onsite and virtual training sessions on how to use our pumps as part of our commitment to excellence in customer support. We can also train new staff joining an existing client facility.
Biomed Product Certification
Customers can be trained and certified as WalkMed-approved service providers. This can be especially helpful for larger clients with biomedical departments that prefer to service their WalkMed pumps in-house.
We are dedicated to providing dependable, cost-effective solutions to meet all your ambulatory infusion needs. From our WalkMed 350VL infusion pump to reservoir bags, administration sets, and even practical carrying pouches, our products are designed to be easy to use. Learn more about the products we offer below or download our full product catalog.
Why WalkMed Is A Smart Choice
There are plenty of reasons our clients trust WalkMed to deliver an exceptional product. Read on for a few facts that show why this is the case.
Ready to get started, need immediate support, or just have a question?

Our team of experts is ready to help.